I was asked if I would post a hack for shoes. Apparently, his wife has so many shoes in their boxes, and not enough space! This is for you and everyone else who shares this problem! Who could have too much shoes??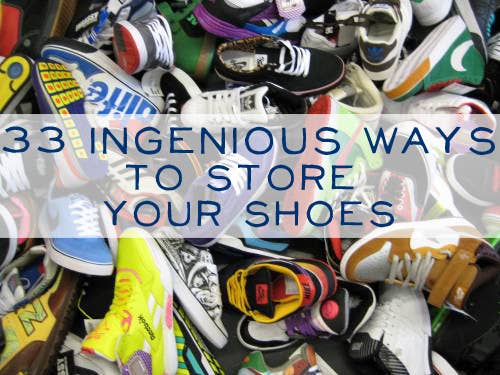 Store your shoes under your bedskirt: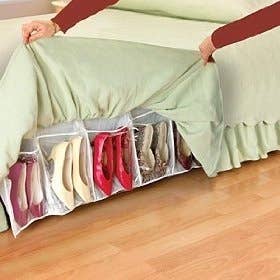 You can buy canvas ones from camping world here:
http://www.campingworld.com/shopping/item/canvas-shoe-pockets/69309
Hang molding near the ceiling of a closet for your non-seasonal shoes: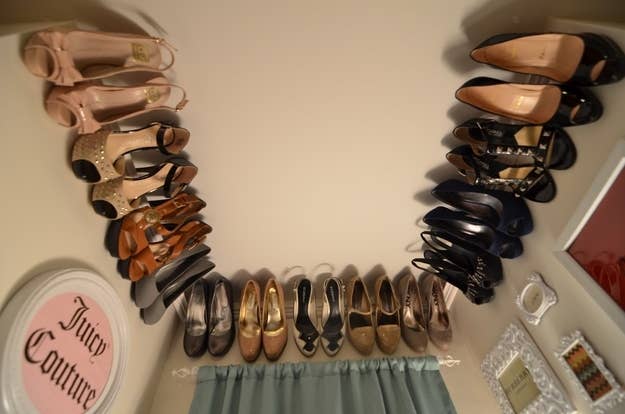 Cover a shoe rack with a curtain.
Store them in an ottoman: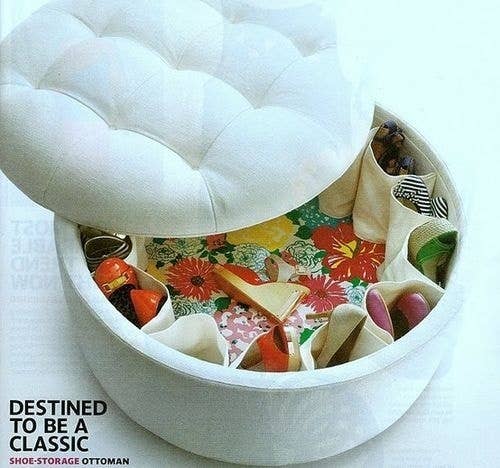 Repurpose old wine crates: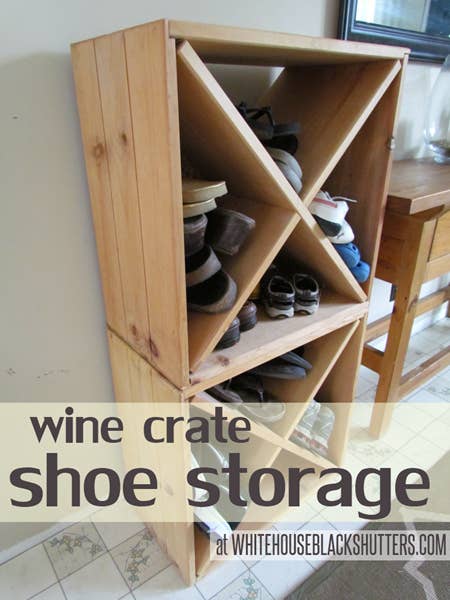 Store your shoes in shoe boxes with printed out Instagrams of your shoe collection: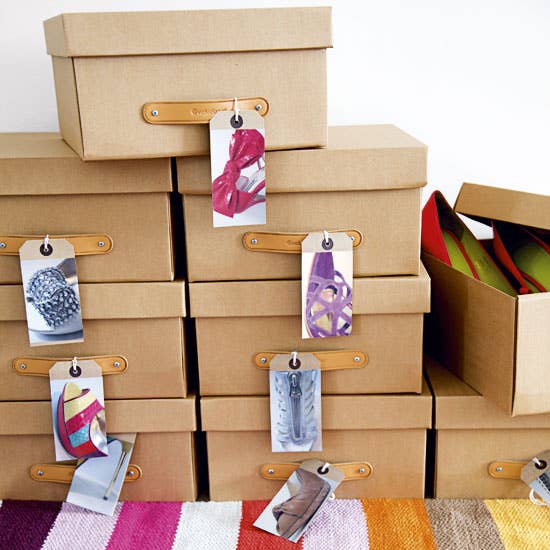 A simple wooden pallet has slits that perfectly fit shoes: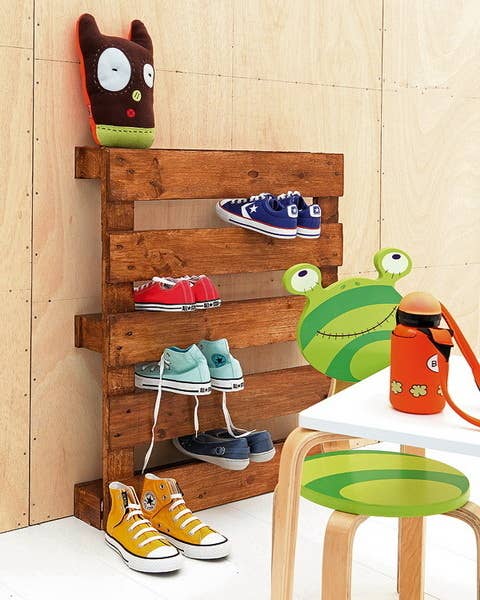 Use a pegged coat rack: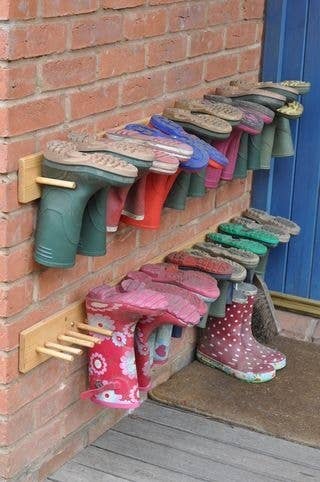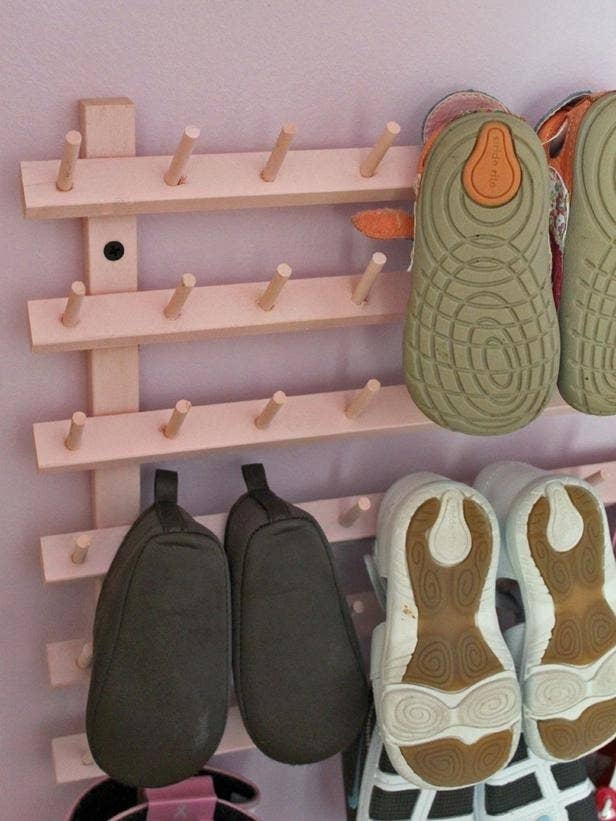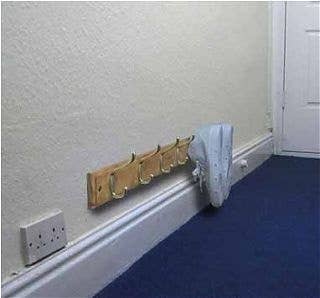 Build your own PVC-pipe shoe rack: I did this for a friend of mine, works great, especially kids shoes!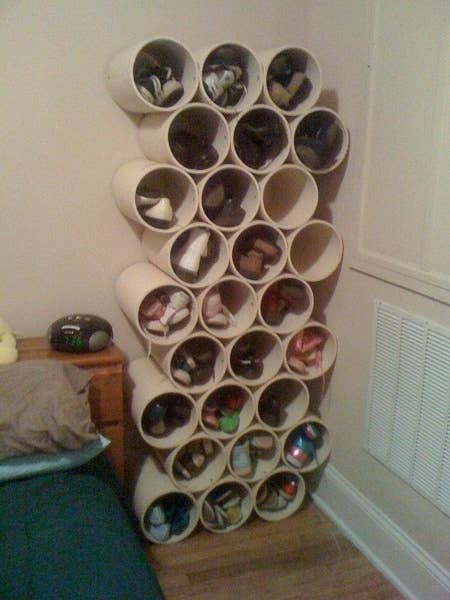 This next one is great for the ladies heels. Use a ladder:
Storage under the bed with wine boxes: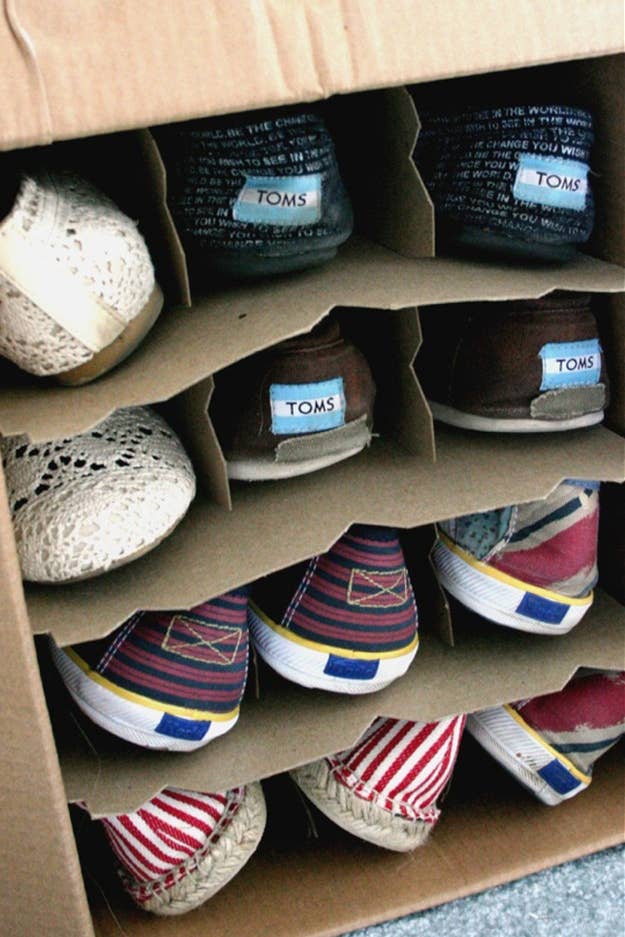 How about hanging your shoes: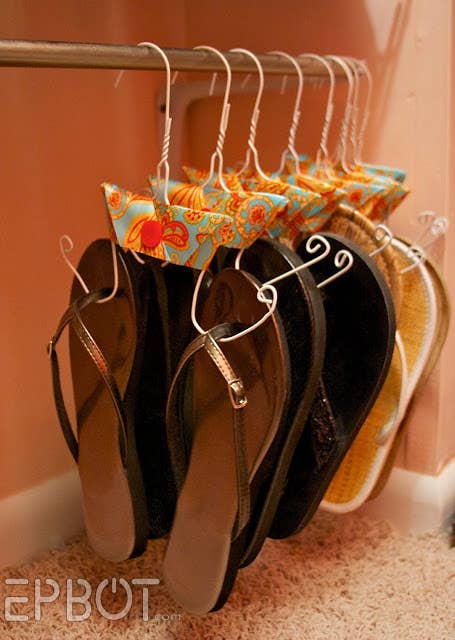 Use recycling bins from Ikea to store shoes in an entryway: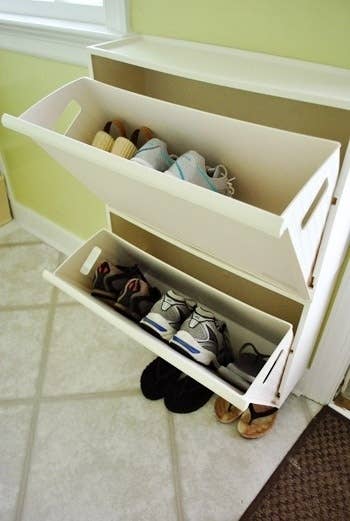 Elastic shoe straps are a quirky and colorful way to hang your shoes on the wall.(But you could use bungee cords)
This is such a colorful way to hang your shoes!!!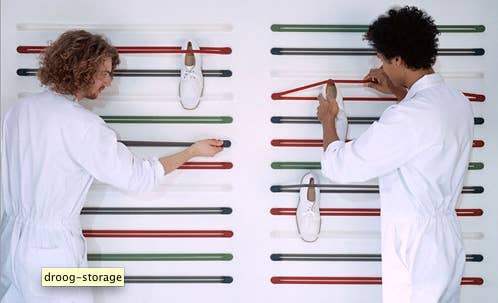 Hide shoes under a slipcovered bench.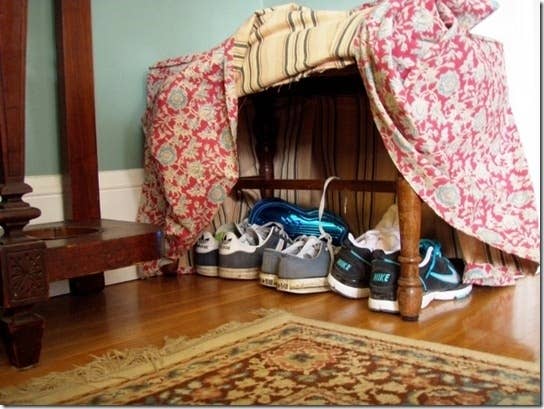 This Ikea Komplement slide-out rack holds an impressive 16 pairs of shoes.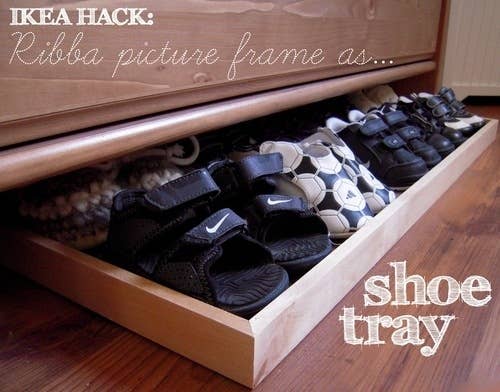 Hang shoe organizers on a room divider or screen: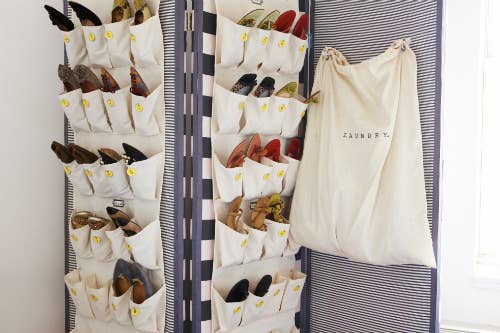 If you alternate your shoes, you will have more room.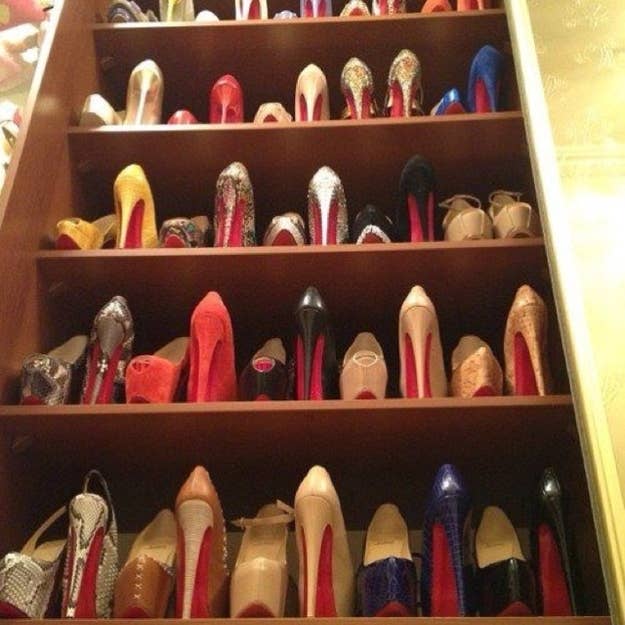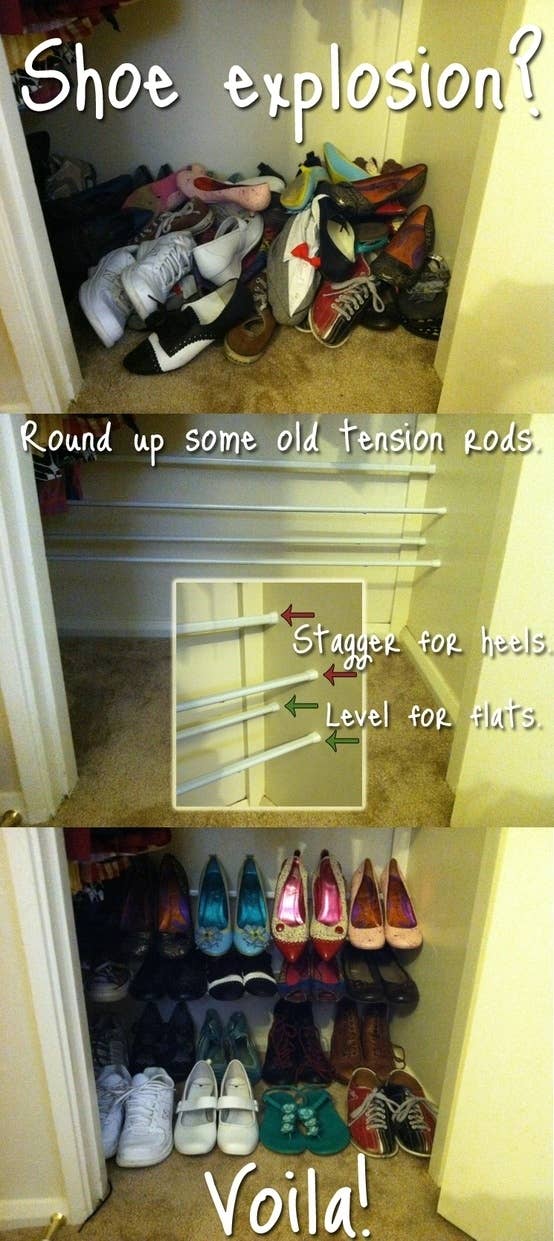 Hang baby shoes on a curtain rod: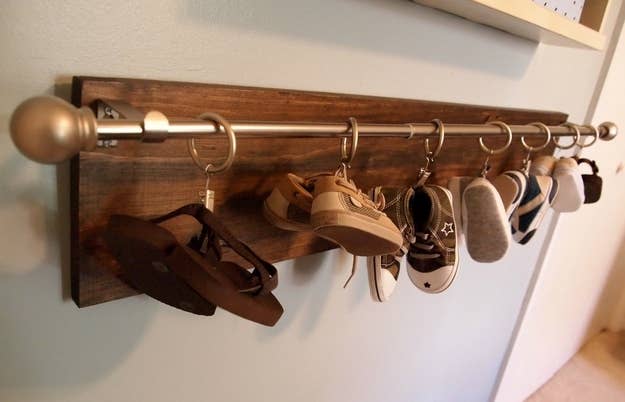 Paint cans nailed into the wall are the perfect size for flip-flops: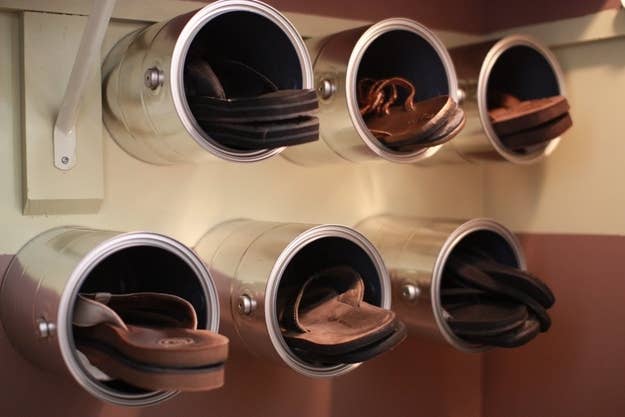 Here are some more ideas:
These are a bit spendy, you can see them here.
What about those hanging shoe bags. You could also use them for other stuff:
You can find these here
Here's some great ideas for shoe organization:
Shoe Organizer for Kids and Adults 12 Pairs
Here is one of my favorites.
This shoe organizer holds 30-50 pairs of shoes. Free standing. Shelves can be angled for heels and the shelves can be flat for boots or flats.
Do you have any shoe storage ideas that work great for you? We would love to hear them!