A young friend came over and she wanted to make a turtle.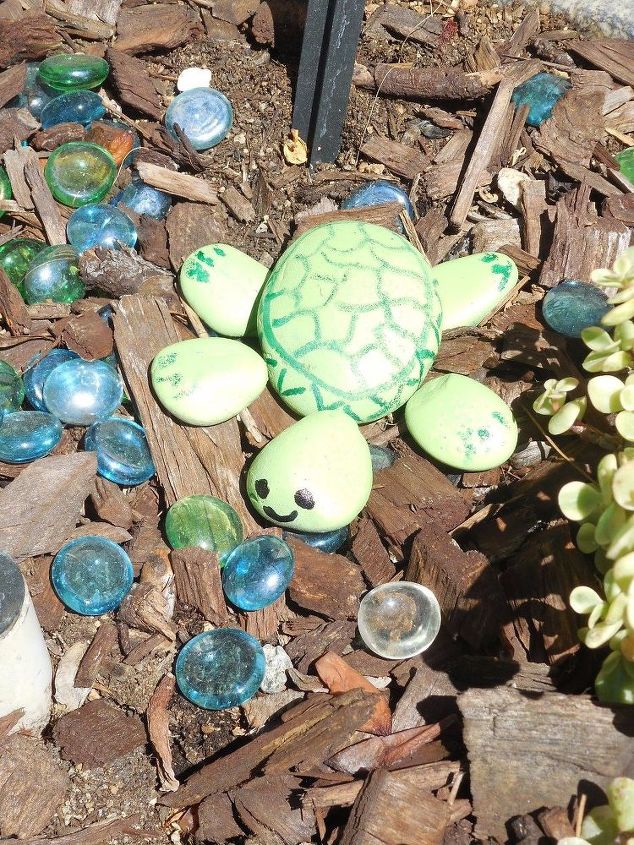 We started checking out all the stones I had tucked away awaiting a project.
I was thinking of putting it in this plastic tray and making like a turtle pond for it….
Well, she wanted to put it in her yard…..she won…of course…love kids! We played around with the rocks, making a turtle. This is what we came up with:
So…we painted the turtle with acrylic paint. Then she put the eyes on with a black marker. She did the head and feet, I did the body with darker green sharpie.
I think it came out cute! She is so happy! It was so cute when she was showing it to her mommy! (We lost the tail) 😦