Over the past hundreds of thousands years humans have been inventing, and some of the inventions helped revolutionize the way we live and do things today. But, did you know that there are some strange inventions out there that you won't believe exist. Even some that you didn't know you needed. Well here is a list of some inventions that are useful, and others that are certainly head scratchers.
The line between crazy and ingenious is often a very thin one, and sometimes ideas that sound great in your head should really only stay there. On the other hand, there are these everyday problems we all face, yet no one comes up with a viable solution that could solve them.
Here are some that made the cut:
Baby Scooter/ Scooter Hybrid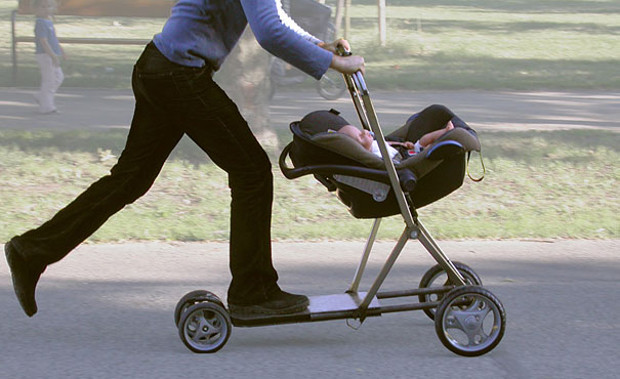 This, I believe is such a fabulous invention!! I could just imagine my boys saying "faster mommy, faster", if this was invented back then! Called the Roller Buggy, a simple pull motion extends the normal baby carriage into a scooter. It makes it more sportive and faster transportation on various terrains while giving both parties a good time.
2. Hug Me Pillow
Feeling lonely, or just need to cuddle? Believe it or not, this invention is for sale at Amazon.com
3. Rotating/Interchangeable Power Strip Outlets

Tired of the lack of space on your power strip? This invention is for you. No more taking out power plugs.
4. Hourglass Traffic Lights

The design of the traffic light could soon change. Yanko Designs created a new design for traffic lights and it looks awesome. The hourglass counts down the time left before the light changes. No more guessing how long that light's going to be red.
5. Pizza Scissors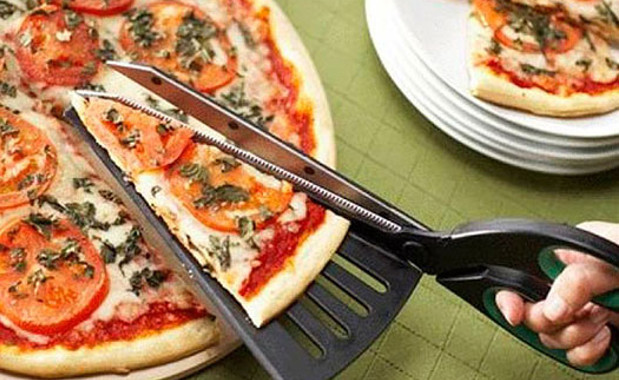 Photo Credit: This Is Why Im Broke
Pizza scissors could be the breakout invention of the 21st century. This invention cuts perfect slices and is way better than a pizza cutter, and comes with a spatula for under $10
5. Smart Contact Lenses For Diabetics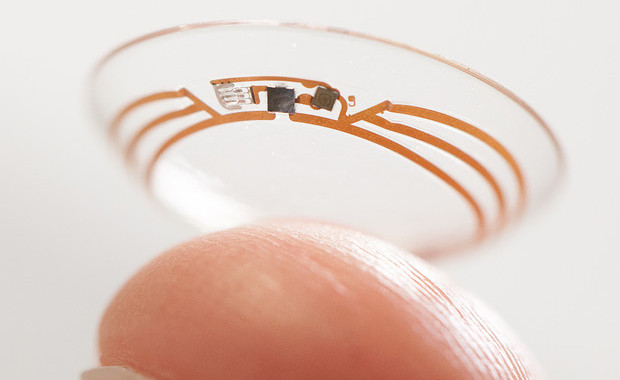 photo credit: Wall Street Journal
This invention could save the life of a diabetic. With these lenses they can detect glucose levels via tears. If the glucose levels are imbalanced, then the color of the lens will change to make the person aware.
6. Faucet Thermometer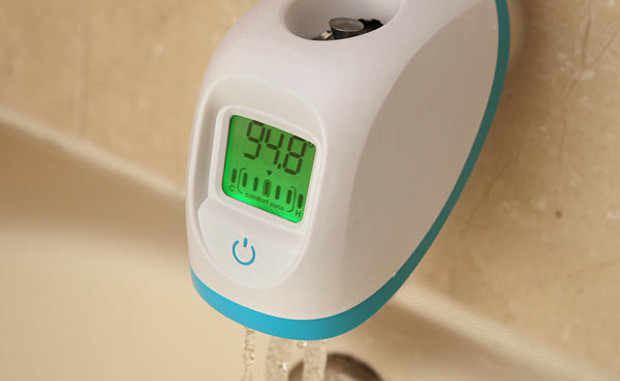 Are you worried about the correct water temperature for your baby? This company was genius enough to invent a faucet thermometer so you can see the temperature. Takes the guess out of bath time.
 7. Reusable Candles

Are you tired of buying candles that usually last just a short time? Then these candles are for you! Called The Rekindle, this invention collects the melting, dripping wax that otherwise might go to waste, and shapes it to form a new candle. Pretty genius!
9. LED Slippers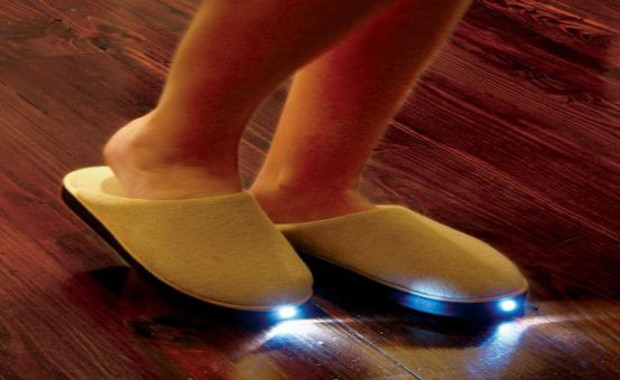 Photo Credit: Wizard World Digital
These are great! Are you the type of person that runs into a wall when the room is pitch black? These LED Slippers will help guide you through the dark so you won't hurt yourself ever again.
10. Baby Bath Umbrella Hat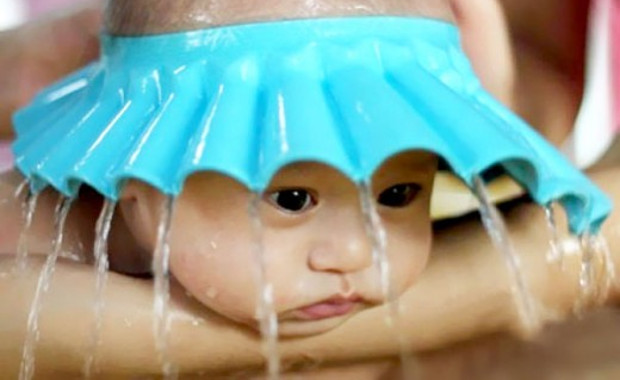 This is a wonderful invention for your newborn. No more soap, shampoo, water  and harsh chemicals going into babies eyes and face 😦   (When mine were young I would wash their hair with a soft washcloth folded up and placed around the hairline to absorb the shampoo.) This cute
bath baby umbrella hat
 is the perfect protection for your baby. It comes in different colors.
11. Water Sterilizer For Your Fresh Foods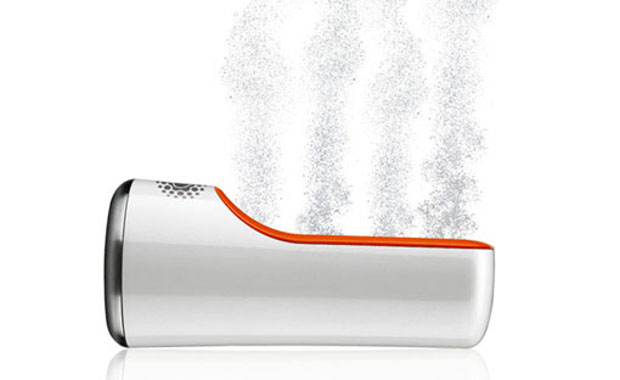 Photo Credit: Tech Fresh.Net
The WOW Water Sterilizer uses electrolysis to eliminate harmful bacteria in everything from fruits, veggies, kitchen appliances, as well as baby bottles and chew toys – all without chemical detergents. Sounds like a dream come true for germaphobes!
You can find out all about it here: http://www.yankodesign.com/2011/06/20/sterilize-and-clean-your-fresh-food/
12. Laser Bike Lane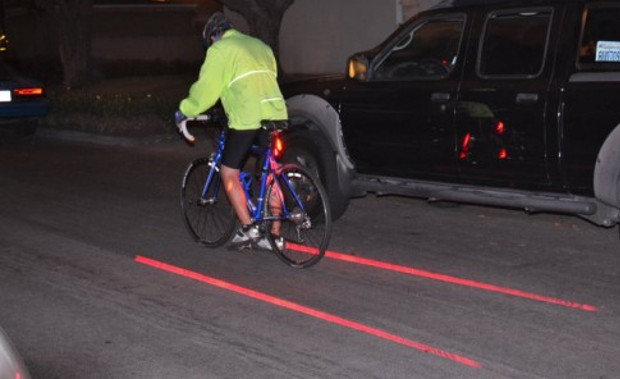 Photo Credit: X Fire
Like to ride your bike in the night? This invention was designed for the safety-conscious. Super-bright, longer-lasting LED lights provide a bike lane that will go some way to tackling two serious causes of cycling fatalities: being caught in the blind spot and vehicles turning across an unseen cyclist. I just love this one! And you can get it at Amazon for under $8.00.
13. Coffee Cup With Compartment For Drips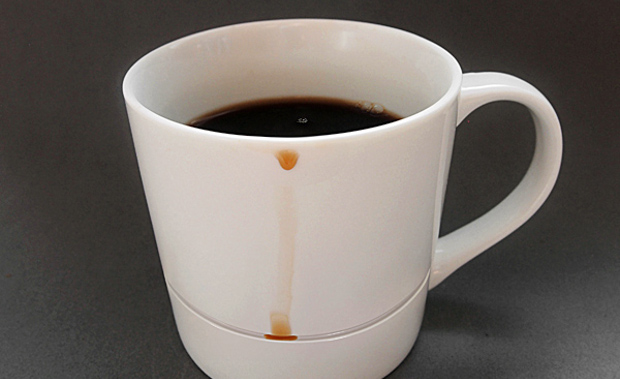 This is a wonderful invention for most of you coffee drinkers. You know how difficult it is sometimes to remove coffee stains off your office table. Thankfully, Korean designer Kim Keun Ae has figured out a simple way to avoid this chore.
14. Ironing board Mirror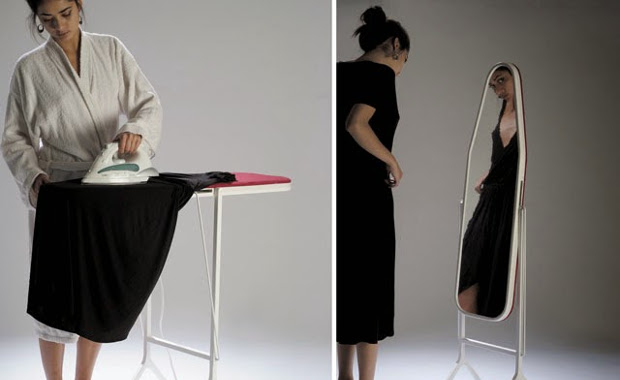 This mirror/ironing board hybrid is the invention for you. Once you are done ironing, you just flip the iron board to use it as a tall mirror, what a great space saving idea.
15. Inflatable BackSeat Mattress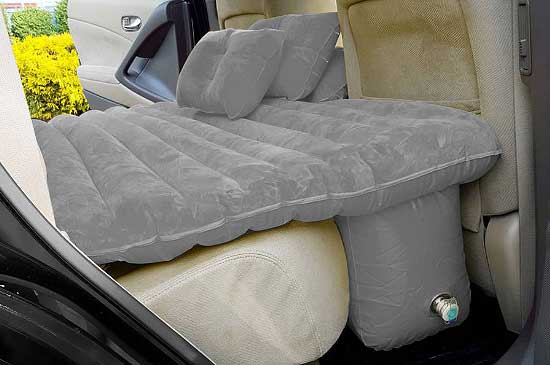 Calling all roadtrippers (or people who really love their car)! Now you never have to leave the comfort of your vehicle while on the road with this
car air bed
 and pillows. Had a long day of driving and need a quick snooze? Now you've got a comfy place to sleep in your backseat! Own a convertible and you and your lady-friend want to go stargazing on a clear, cloudless summer night? Yep, this one's for you! The possibilities are endless…as long as it involves your car.
16. Solo Sauna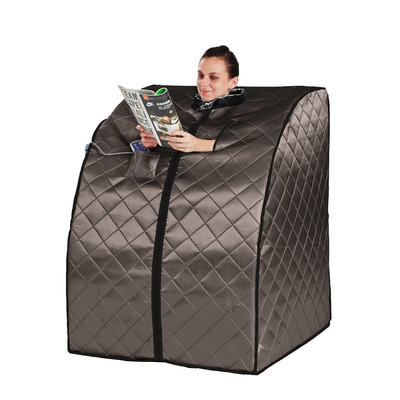 from Wayfair
Desperate for a good steam, but feeling really anti-social? The
1-Person Sauna
from Radiant is definitely the cure for what ails you. For less than $100, this portable pleasure pod will allow you to get a full sauna experience whenever, and wherever you want.
I know that some of you have kitties. This is a fab way for your kitty to
hang out
. So what do you think of this one for inside their
cage
.
A cat hangout that can fit any chair, comes in different sizes to fit most!
18. Umbrella With Cup Holder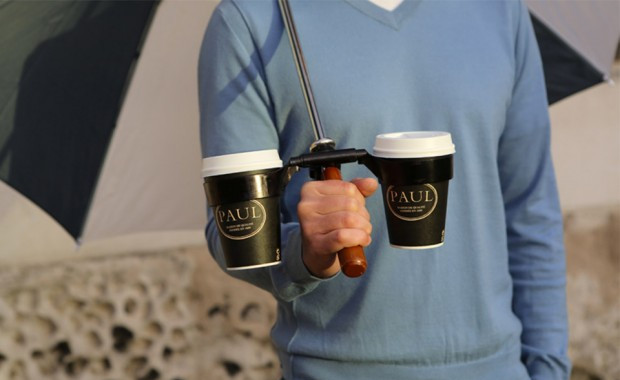 Holding your coffee while holding an umbrella can be a difficult task. What if I told you that there was an invention that can hold your cup of coffee while holding your umbrella? Genius right?
19. Flask Tie
The Flask Tie is a real necktie, designed to conceal your favorite beverage around your neck. It guarantees you'll be more stylish and less thirsty than your friends.That company-wide meeting just became so much more bearable.
20. DogBrella
photo credit: bored panda
Is your doggie afraid of rain? Then here is a wonderful way to protect your four-legged friend from the rain. The dogbrella helps keep your pet dry and comfortable in the rain.
21. Virtual Keyboard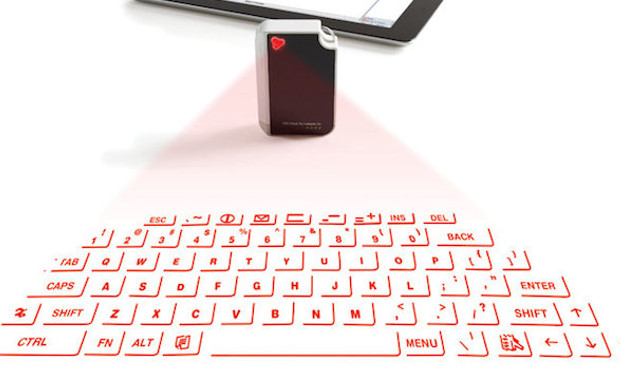 Photo Credit: coolpile.com
This invention 
uses bluetooth technology to connect the keyboard to your device. You can purchase it to use this Wireless Laser Projection Bluetooth Virtual Keyboard for Iphone, Ipad, Smartphone and Tablets for under $30
22. Onion Holder
Are you tired of cutting yourself accidentally when slicing onions? Well, this invention, Onion Holder could help. You hold the comb-like instrument and it keeps the onion in place so you can cut it perfectly! No one likes bloody fingers!
23. Mirror Mist Wiper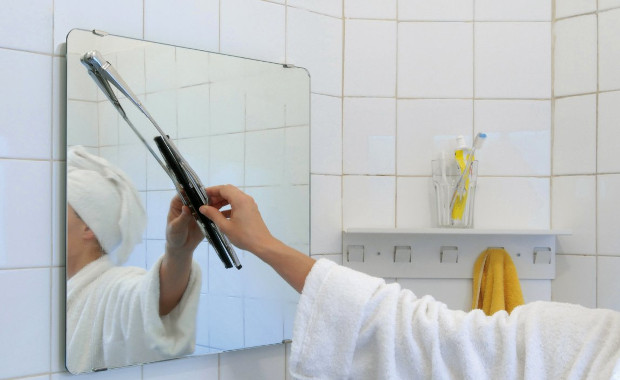 Every morning is a struggle trying to see through the mirror mist after your shower. Wipe away the troubles with this great invention.
24. Full Body Umbrella
I just love that one! Image credits: yamuhaton
                                 Now how about some crazy sounding inventions?
 Ice Cream Lock: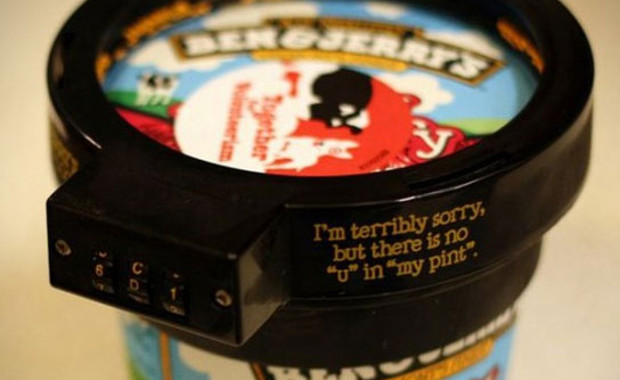 Yes, there is such a thing. Tired of people eating your Ben and Jerry's? With this ingenious invention, you can lock the lid of your Ben and Jerry's from the grubby hands of your co-workers/family/roommates.
Baby Mop
They really did invent
this
! I've seen the slippers, but not these. They come in different sizes to fit your baby!
Anti-theft Sandwich Bags
This is a perfect solution for keeping those food thefts from taking your food. If you saw this
sandwich
in the fridge at work…would you take it?
Corner Frames
I like this one, very unique. I found it here:  https://freshome.com/2009/04/01/wrap-around-corner-frame-a-new-way-to-display-pictures/
Anti- Pervert Hairy Stockings
Ping Pong Door
Google Umbrella
Football Chair
Ostrich Pillow
Mobile Toilet Paper
Tired of Losing Your Pen?
I think these pens will be returned!
Look closely at his tie!
Now this is awesome:
Gidget has the same leash!
Citrus Spritzer
I hope you have enjoyed this post. I had a lot of fun writing this, and have already ordered a couple of these cool inventions!
Which of these inventions are your favorites?
Have you ever seen or heard of a new invention that you already thought of, but didn't act on? Which do you find the most useful?